Shakespeare in the Park: MacBeth Workshop
June 9 @ 5:30 pm

-

7:00 pm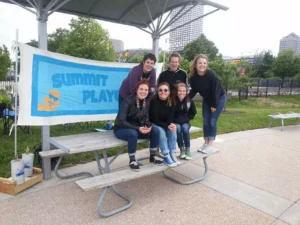 MacBeth Workshop!
Come early and enjoy a unique outdoor workshop prior to the Summit Player's performance of MacBeth!  Join us for a fun, play-specific educational workshop on Shakespearean history, language and characters.
These workshops are specifically built for children ages 8 and up, but younger children and "fun adults" can still have plenty of fun and learn things they never knew about Shakespeare!
The workshop at 5:30 p.m. and the show starts at 7 p.m.
The performance and workshop are offered free of charge to all visitors.
Park admission is required.
The MacBeth Story:  Three witches visit brave warrior Macbeth with a vision of the future: he will be crowned king of Scotland. Determined to do whatever it takes to make this prophecy come true, he embarks on a ruthless quest for power. A web of secrets, trickery and danger entangles Macbeth, his wife Lady Macbeth, his rival Macduff and countless others as he claws his way to the top. Six actors play all the parts in this spooky, free, all-ages play.