Ace of Aces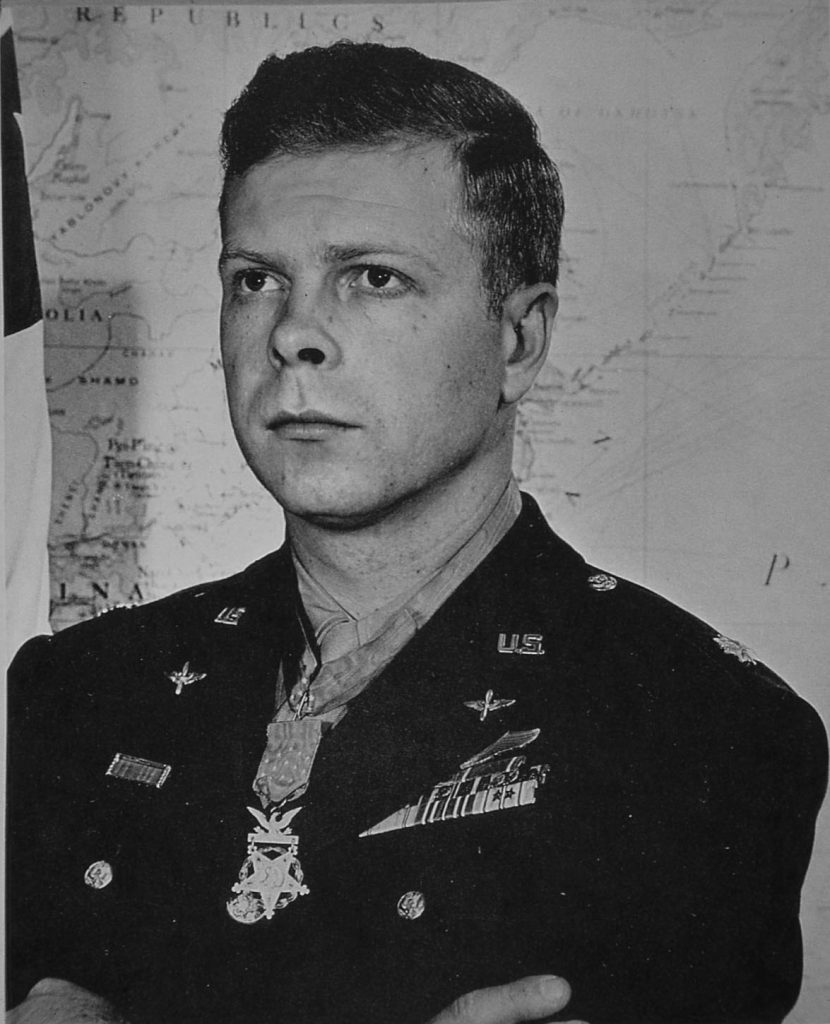 The recreation area is named after Richard Ira Bong, America's most distinguished fighter pilot. Born in 1920 in Poplar, Wisconsin. (20 miles southeast of Superior), Bong grew up on a farm as the oldest of nine children. He attended grade and high school in Poplar, graduating from Superior Central High School in 1938. He attended Superior State Teacher's College, where he enrolled in the Civilian Pilot training program. In May of 1941, he enlisted in the Army Air Corps Aviation Cadet Program. After completing basic and flight training in California, Bong was sent to Arizona to complete advanced pilot training.
Commanding officers soon recognized his innate pilot abilities and assigned him to pilot instructor duties for three months. Reassigned to Hamilton Field, California in May of 1942, Bong spent four months training in P-38s. In September 1942, he was assigned to the Ninth Fighter Squadron, the "Flying Knights" and was sent to Australia. In December of 1942 on his first encounter with enemy planes over Papua New Guinea, 22-year-old Bong shot down two Japanese planes. Within two weeks Bong had shot down three more, earning his "ace" classification. By December of 1944 Bong had shot down 40 enemy planes, a record which still stands today. During his combat career, Bong flew 500 combat hours on more than 200 missions. He won many medals for his heroics, including the Congressional Medal of Honor.
Bong's visibility led the Air Force to be concerned for his safety, and he was sent home in December of 1944 to assist with the war bond effort. In February of 1945, while home on detached duty at Superior, Bong married Marjorie Valtendahl.
A few months later, Bong was assigned as a jet test pilot at Lockheed Air Terminal in California. On August 6, 1945, eight months after being relieved from combat duty, Bong was killed testing a P-80 jet over Burbank, Calif. He was buried with full military honors in Poplar. He is memorialized, along with other World War II veterans, at the Richard I. Bong WWII Heritage Center at 305 Harborview Parkway, Superior, WI, 54880.