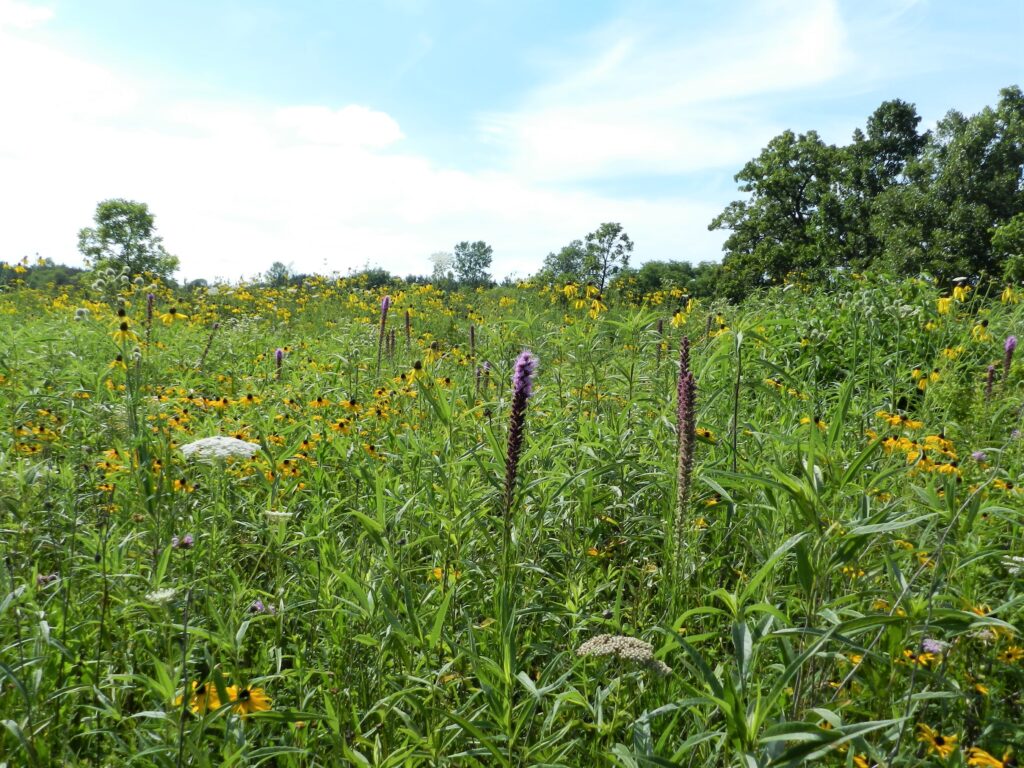 Bong Naturalist Association (BNA) is so pleased that you are here!
We are the Friend's Group that supports Richard Bong State Recreation Area (RBSRA.) We offer a variety of programs for visitors of all ages and help to fund park improvements for all to enjoy. Please scroll down to see BNA News and be sure to click on the Calendar of Events tab for upcoming events at RBSRA! Just a reminder that a Wisconsin State Park vehicle admission sticker or a daily entrance fee is required to enter the park
BNA News: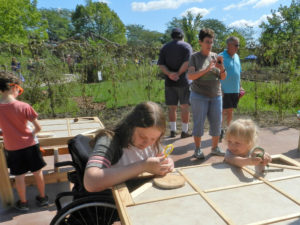 Nature Faire is back!!
Join Richard Bong State Recreation Area for our Nature Faire!
When: Saturday, June 3rd 10 a.m. – 1 p.m.
Where: Shelter 1
Nature Crafts: Crescent wreath, seed paper, plant markers, kindness rocks
iNaturalist Training: Learn how to use this special app to get the most out of your encounters with nature.
Bake Sale: Purchase some tasty, home-made treats and help support the Bong Naturalist Association.
Solar Viewing:
Located in the parking lot near the NEC entrance (by Urban Pond)
1-4 p.m.
Use a special telescope to observe the sun!
Nature Explore Classroom:
Pollinator Hunt: Search for fake pollinators hidden around the NEC. Can you find all of the bees, bats, and butterflies we hid?
Animal Yoga: Try out some of the animal yoga poses that are posted in the climbing and crawling area of the NEC.
Movin' to the Music: Head to the music and movement area for an instrumental jam session and dance party!
Beach Party: Pretend you are at the beach with the fun beach elements added to the our sand box play area!
Nature Art Areas: use the extra art supplies provided in the Nature Art Areas to make leaf rubbings and nature drawings.
Live Snake Encounter: Experience the special opportunity to touch our education snakes and learn about what makes them such unique and amazing creatures. Find us in Gathering Area 2 of the NEC from 10-10:45 a.m. and again from 12-1 p.m. Visitor Center Solarium
Book Sale: Support the Bong Naturalist Association and find a good book to read. Take your book out into nature and find a good spot to enjoy it!
Nature Explore Classroom Art Celebration – 11 a.m.
Gather near the NEC Entrance Gate at Gathering Area 1 for the special celebration of the unique tin art pieces made by our volunteer Terry!
This will be day filled with exciting nature activities, including live reptile encounters, crafts, and a fishing clinic.
This is also the DNR Free Weekend, so entrance to the park is free!
Meet at Shelter 1.
Sunset Campground – Opens Friday, May 26th!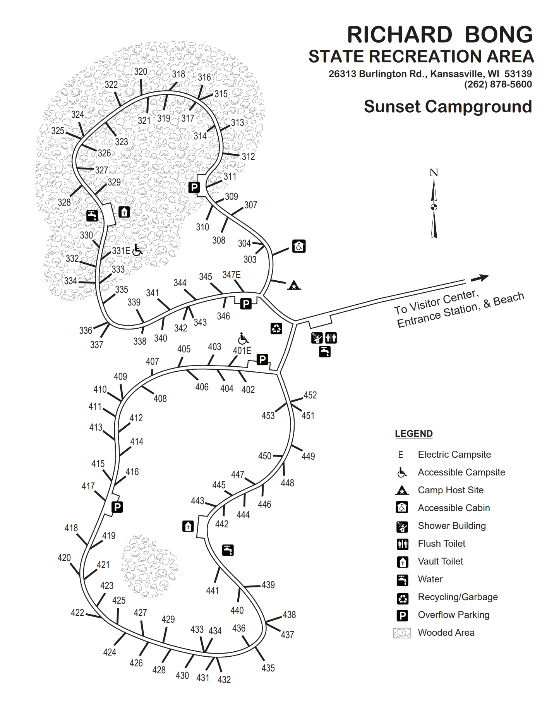 It's a Bong tradition to open up Sunset Campground on Memorial Day weekend. We are happy to announce that this Friday, May 26th, Sunset Campground will be open for camping! With both Sunrise and Sunset campgrounds open, Bong offers campers a total of 214 campsites, 57 with electric hookups. Large groups can book one of the six group campsites and Bong also offers a fully accessible cabin.
All showers will be open; the park dump stations opened in April. Firewood is sold year-round at the Molinaro Visitor Center/Headquarters parking lot through a firewood vending machine which is open 24/7. You can pay with any major credit card or debit card, but sorry, not by cash.
For RBSRA camping rules, maps of Sunrise Campground and Sunset Campground and additional information on our accessible cabin for people with disabilities, please click on the following link: https://dnr.wisconsin.gov/topic/parks/richardbong/recreation/camping Just a reminder to be considerate of your fellow campers: pets are not allowed in the bathrooms/shower areas and dishes should not be washed at the drinking fountains.
All sites must be reserved via the DNR Camping Reservations system at: https://wisconsin.goingtocamp.com/
Stop by the Visitor Center and pick up a brochure on BNA Events or click on the Calendar of Events on this website. Join us on Saturdays at 2:00 pm for our Live Snake Encounter at the Visitor's Center.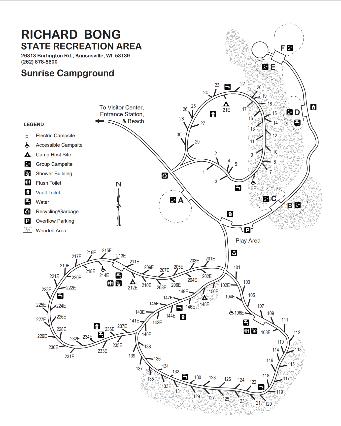 In addition to this website, other events are listed on our Bong Naturalist Association FaceBook page at https://www.facebook.com/bongnaturalistassociation/ and on the DNR/RBSRA calendar at https://dnr.wisconsin.gov/events?location=Richard%20Bong%20State%20Recreation%20Area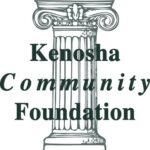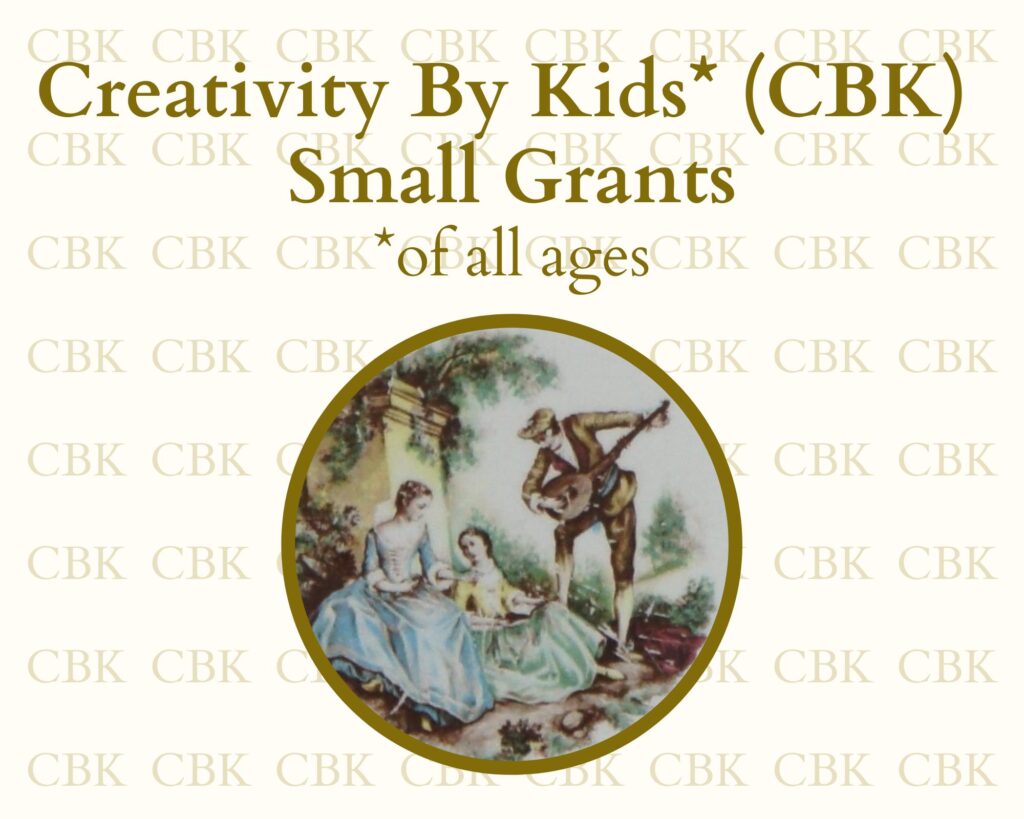 BNA is very pleased to announce that the Kenosha Community Foundation has selected the BNA to receive a Creativity by Kids (CBK) Small Grant award of $1,000. With this generous grant award BNA will present Ryan Meisel's indigenous musical experience, "Spiritual Currents," on Saturday, July 22nd, , add family-centric natural magnifying-play stations to enhance our new, BNA/privately funded Sunrise playground and provide funds to replace several amphitheater benches for more comfortable seating.
The BNA wishes to thank the Kenosha Community Foundation CBK Small Grant Program and is very grateful for providing us with the means to not only offer this unique program but also to enrich the creative play experience at our new playground.
As Tom Targos, with The Foundation's Kubasiewicz Family Trust, beautifully states "The Foundation's CBK Small Grant program is so pleased to support the BNA's two initiatives- "Spiritual Currents," (which promises to be an unforgettable musical experience) and the play stations to the playground at the Richard Bong State Recreation Area. We are proud of these efforts that showcase the vitality and uniqueness of the Bong State Rec Area – a true jewel of Western Kenosha County."
Please click on the article title to read the full announcement including a lovely quote from the Foundation's CBK donors, Tom & Ruth Clark.
---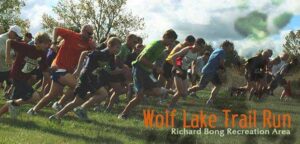 Please join us on Saturday, September 30th, for our 23rd Annual Wolf Lake Trail Run/Hike! Enjoy a scenic 5K Run/Hike or a 1 Mile Hike crossing hills, grasslands and woodlands at RBSRA. The race starts at 9:00 a.m.; packet pick-up and race day registration from 7:45 – 8:30 a.m.
Online Registration is open! Click on the article title/link above to be directed to our WLTR page filled with information about registration dates, an online registration form/link and choosing your custom designed long-sleeved race shirt size.
Online Registration Link: Wolf Lake Trail Run 2023 Registration
Looking forward to seeing you!
Master Naturalist Volunteer Training at Bong – Registration Now Open:
BNA is proud to once again be a host site/training center for the Master Naturalist Volunteer Training Program! The program is under the authority of the UW Extension System and training will be held at RBSRA. Classes will be held on each Monday and Tuesday plus one Thursday, beginning July 10th and ending July 27th ("Graduation Day".) Presenters are top tier and experts in their respective fields. The course involves 40 hours of training in natural history, interpretation and conservation stewardship.
Classes will be held on each Monday and Tuesday plus one Thursday, beginning July 10th and ending July 27th ("Graduation Day".) Presenters are top tier and experts in their respective fields. The course involves 40 hours of training in natural history, interpretation and conservation stewardship.
Once trained, a Wisconsin Master Naturalist provides volunteer service in one of three areas: education/interpretation, stewardship, or citizen science. To maintain certification, volunteers must complete 40 hours of service each year and eight hours of additional training.
For more information about the Master Naturalist program, please visit www.wimasternaturalist.org
Go to https://wimasternaturalist.org/trainings/volunteer-training/ to register for this course. Look for the program offered by the Bong Naturalist Association. Register is now open. If you are unable to register online then please contact: [email protected].
For other questions, contact us at [email protected]
Land Acquisition Completed: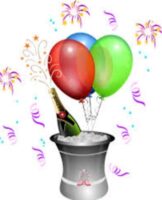 BNA wishes to extend its heartfelt appreciation to those who donated toward the purchase of 132 acres of land located on the SE corner of the Park. Without your help, it would not have been possible.
Our work isn't finished, we still need your support. BNA will continue its fundraising efforts, but now these funds will go toward environmental projects such as wetlands restoration, remediation, and also accessibility projects such as signage, trail improvements, parking, etc. If you would like to donate, you can do so by clicking on this PayPal link https://www.paypal.com/instantcomm…/checkout/4EMB8AMN8UVXN You don't need a PayPal account to donate, you can use any major credit card or your debit card. If you prefer sending a check, please send it to Bong Naturalist Association, 26313 Burlington Rd, Kansasville, WI 53139. If you wish to donate in another way, just send an email to [email protected].
Thank you so much!
Friends of Bong are the BEST!
Dan